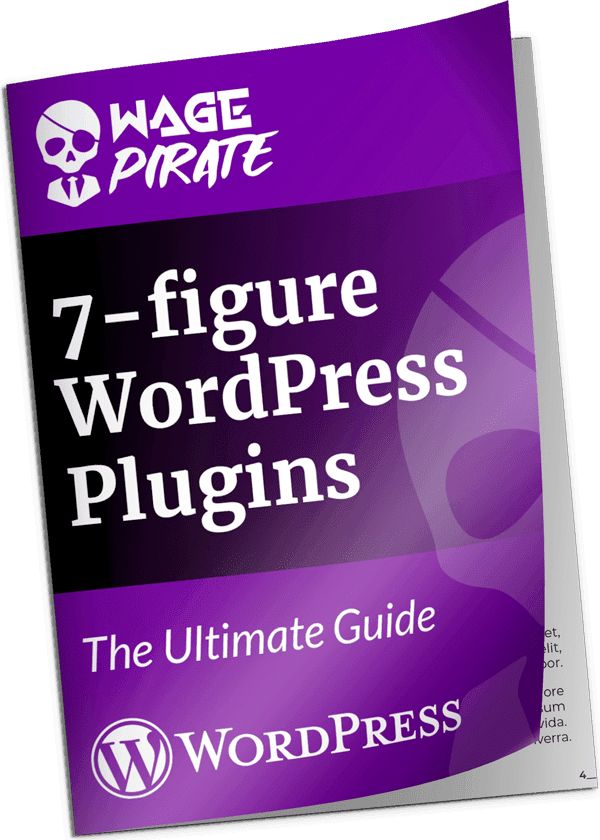 Get a list of all the WordPress plugins I use in my

million-dollar WordPress website
Here's how I can help you

make more money with your WordPress website

in 2022
My Recommended WordPress Plug-ins
I blog here on WagePirate.com and I also run a largish WooCommerce store that does millions in sales each year. I've tested a lot of plug-ins and software over the years and I feel like I've finally got a complete list of the best WordPress plugins (for both blogging any WooCommerce).
Learn to build a WordPress website
As I said above, I have experience in setting up simple and complex WordPress websites meant for blogging and ecommerce. I put together some step-by-step guides to show you how to build the website you need for your business. I include the plugin's you need (and why), as well as some other very important tips I've picked up while doing this for the last decade.
How-to Guides & Tutorials
I am currently blogging at least 1000 words per day, which means I am regularly writing tips and tricks to help you use the software I use and recommend in my business. Each of these How-to Guides will show you how to set up something that will make you more money with your WordPress website, using the software that I use every day myself to generate millions in sales each year.