My CommerceHQ Review will NOT just look at whether this is the best Shopify alternative 2022. This review is by me – Grant Ambrose from Australia – and I used CommerceHQ for MANY years and used it to make millions of dollars in sales with my CommerceHQ stores (see below).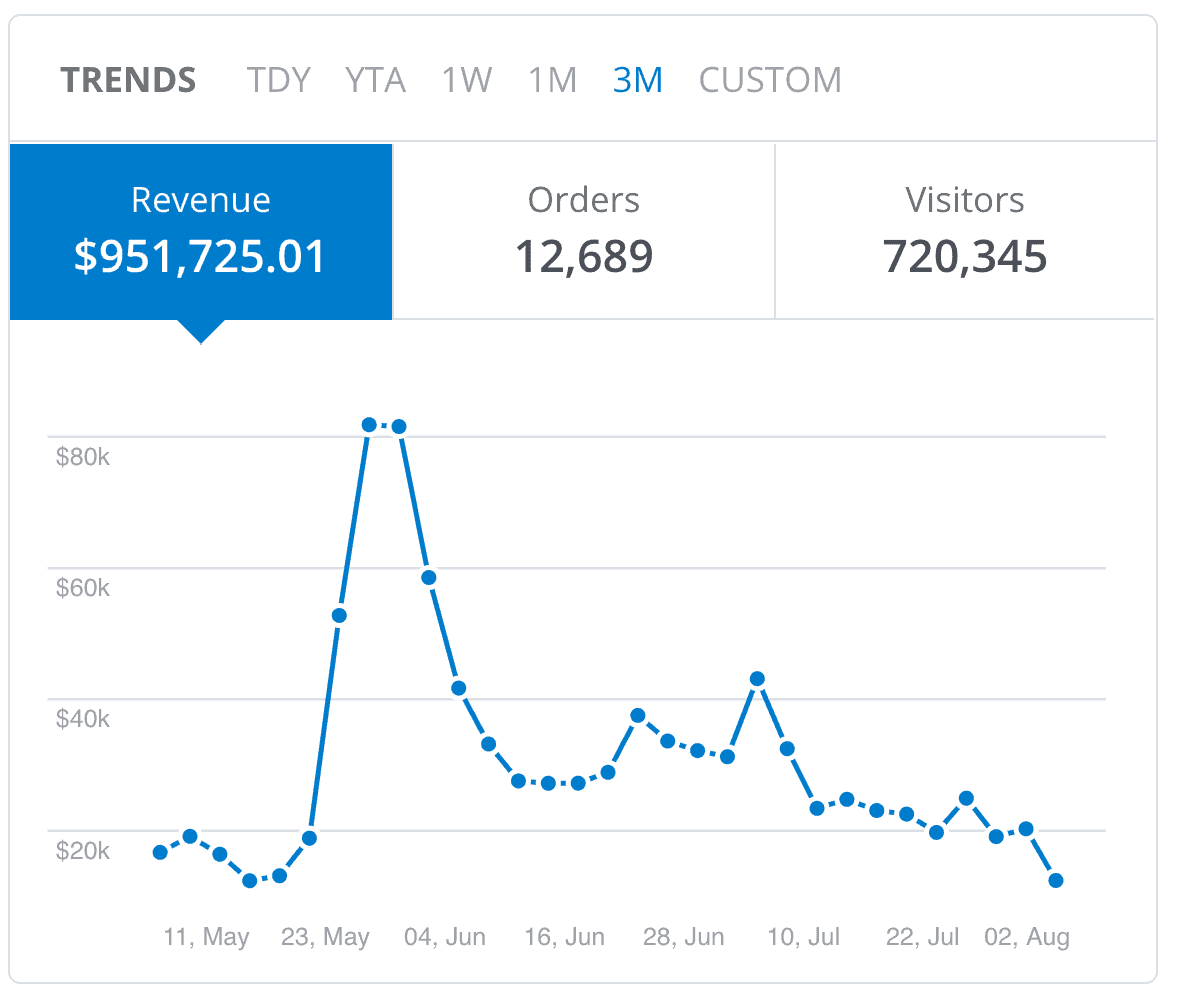 I wanted to point that out because I'm personally tired of trying to find reviews of a software / tool I'm thinking of using for my business, only to have Google give me affiliate articles that are bias and you can tell the writer has never even used the software.
How this CommerceHQ review is structured
Now, for this review of CommerceHQ, I have decided that the following format will give you the MOST IMPORTANT information you need to be able to choose the right ecommerce platform for you and your store:
I think this review will be very helpful for you because I have used CommerceHQ for more than 2 years and I have also used WooCommerce for much longer.
CommerceHQ Review summary
Below I have listed the main features you should be looking for when choosing an Ecommerce platform to start an online store in 2022. The star ratings I have given are comparing CommerceHQ with WooCommerce. The higher the rating, the better CommerceHQ for the point and the lower the star rating, the better WooCommerce is.
Commerce HQ or Shopify or WooCommerce
I think it's important to note before we get into this review that, although I strongly recommend that you use WooCommerce instead of CommerceHQ, this recommendation isn't because I think CommerceHQ is bad. Based on my personal experience (and as I explain in this article) my business really struggled to grow into the business that it COULD BE because I was stuck inside a software that I couldn't customize.
CommerceHQ and Shopify are websites you sign up to and build your website inside of and this is the problem I have (it's way too limiting). If they don't have a feature that your business needs, you're out of luck – you either just don't add that feature that would make your online store more sales, or you move your website to another platform (which is LOTS of work).
I just can't honestly recommend someone go and get locked into a system / software, because it happened to me and I don't want it to happen to you.
Pros and Cons of ComerceHQ
Product Summary
| | |
| --- | --- |
| About | CommerceHQ |
| 🤩 Pros | Like Shopify, CommerceHQ is a website you use to build your own online store. You don't need to worry about setting up your own web hosting. Also, you might like that all your support questions can be asked to the one business, CommerceHQ, as they code the software, all the apps and everything within their team. |
| 😩 Cons | Your online store is locked into a Software and this might prevent your business from truly scaling and getting sales (this happened to me). For example, CommerceHQ did not have the ability to add subscription products when I used it and I needed them. I waited until I couldn't wait any longer, then moved my online store to WooCommerce and subscription products easily. |
| Verdict | If techology overwhelms you and you don't want to do a bit of work to get your website up with WooCommerce, then CommerceHQ might be for you. If you're willing to put in a bit of work and the thought of you owning your website and being able to customize it anyway you want sounds exciting, then I would recommend using WooCommerce like I do. |
Now, before we get deep into this review and I show you why I went from WooCommerce to CommerceHQ and then BACK to WooCommerce, I want to cover very quickly how my store went from just a random idea to a store that generated over $3.7 million dollars in sales last year. This will help you understand a bit more about where I am coming from when I give my perspective throughout my review.
My journey to finding best Ecommerce software
I started my dropshipping-from-AliExpress ecommerce store during the boom in 2017.
You can read my entire journey to making money online here, but (to summarise) I was a web designer / developer and I specialised in making small business websites on WordPress.
If you don't already know, WordPress is a CMS that you can use to build a website and WordPress has "Apps" or what WordPress refers to as "Plugins". WooCommerce is a WordPress plugin that gives you Ecommerce functionality.
From here on, I'll just say WooCommerce (which as you now know is a WordPress plugin that adds ecommerce functionality).
Important things I can do in WooCommerce that I can't with CommerceHQ
I urgently needed to add Subscription products to my online store (but CommerceHQ didn't have this feature)
I used to recommend CommerceHQ. What happened?
When I recommended CommerceHQ, the ecommerce business model I was helping people start up was "Dropshipping".
The main thing you're doing here is pushing out heaps of stores and products from AliExpress and CommerceHQ made this all easy, especially with their 5 store plan for the 1 monthly price
How fast your website loads
I will break this into two parts – the speed